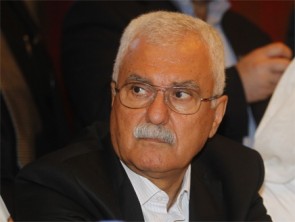 The so-called "Syrian National Coalition" urged on Wednesday opposition fighters across the country to "rush to the rescue" of militant stronghold Al-Qusayr and appealed to the international community to go beyond expressing concern to action.
Acting National Coalition Chief George Sabra issued the call for military reinforcements to the town as Syrian troops have advanced and taken control over most of the city, leaving large numbers of casualties among militants.
"Revolutionary battalions and Free Syrian Army, rush to the rescue of Qusayr and Homs," Sabra said in a statement, urging military brigades around the country to send forces and weapons.
"We call on the international community to open a humanitarian corridor to rescue the wounded and take in medicine and assistance to 50,000 besieged people," he added, knowing that the Syrian Army had dropped leaflets across the city days before the operation, and announced that a humanitarian corridor for leaving Al-Qusayr is still open.
Sabra also urged the UN Security Council "to convene an emergency meeting and go beyond expressing concern to action."
Related posts: