SOURCE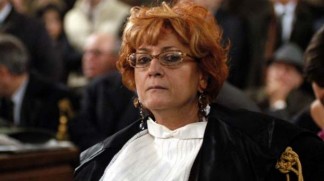 The magistrate who had requested a six-year prison sentence and a lifetime ban on holding public office for former Italian Prime Minister Silvio Berlusconi has received a series of anonymous threatening letters.
Milan's chief prosecutor said on Thursday that Ilda Boccassini received the letters in recent weeks, including one with two bullets.
"In the last few weeks there has been a crescendo of anonymous letters containing serious threats against Boccassini, including one yesterday containing two bullets," Bruti Liberati said in a statement.
On May 13, Boccassini requested the jail sentence and the public office ban on Berlusconi for allegedly paying for sex with a 17-year-old dancer and abusing his power to have the minor released from police custody.
Berlusconi has denied the charges. The verdict is expected to be announced on June 24.
The 76-year-old already faces a four-year prison sentence and five-year ban from public office for a tax fraud conviction. He is expected to appeal against the ruling to the nation's highest Court of Cassation.
Related posts: